#PettyAintPretty | Road to Un-Petty - Tip #1.1 ~freebie
Okay....so everyone knows that I am team "avoid petty" but I just want to put this out there so some of you all can stop looking so ridiculously foolish. I run an actual official business page and business group pages on Facebook and on Instagram. Let me explain to you all the difference between a personal Facebook page and a business or group page because I am under the impression that some of you do not know. There is this thing called insights and analytics. To not get too deep into what that means, I'll just keep it short and sweet. I CAN SEE YOU!!! Not just your location, your age range, and not just your broad location... I CAN ACTUALLY SEE YOU! I can see your name, your picture, and your profile! I just don't mean I can see you when you watch my stories. Of course, I can see you there. I mean I can see that you looked at a video, I can see you looked at a post, and I can see that you clicked a link! Whether you actually clicked or just watched and avoided clicking...I CAN STILL SEE YOU!!!! Facebook has changed their settings. More transparency and when we click who viewed this post, I CAN REALLY, TRULY, ACTUALLY SEE YOU! Even if I have 2k views...I CAN SEE YOU! If we have connected before, your interactions with my page, pop up first. So if you are a frequent watcher, you are at the top. So when you give me your alternative facts about how you didn't see something or question why I didn't invite you (even though I see you saw my open invite), or how you haven't been online and you didn't know this or didn't know that...I know your real truth, because...I👏🏽CAN👏🏽SEE👏🏽YOU👏🏽! Some may be mad that I am spilling the tea, but I am truly tired of acting like I don't know. I am not here to call people out though. I never say anything because I don't care enough to read to grown people on a daily basis. They have adult programs for that. It is not my job to "learn'd" you. I just act accordingly. I don't stoop, I don't gossip, and I definitely don't react. I just carry on and place you exactly where you need to be placed; in or out of my life. I don't do phony, I don't do half support, & I absolutely don't deal with questionable behavior. If you have ever been curbed by me, it is because you placed yourself there. I seek no closure and I look for no explanations. It is just truly interesting to see how people act when they think you don't know the truth and how easily they can play the victim when you move around on them and they want back in.
Now with all that said, please stop acting like I am evil, and please stop telling folks that I am something that I am not. I am not petty and I am not vengeful. I am real and I have learned to only interact with real. I just thought I should let some of you know so you can stop lying right to my face about your interactions with my posts. I never ever judge a person based on how they support me online. I may stop expecting so much from you, but I don't cut people off for not supporting me online, but I will cut you off for having poor character traits. And even after curbing some of you all, I still felt it wasn't right for me to have you out here constantly embarrassing yourself. I am sure if you do it to me, you are doing it to someone else too and I hate setting people up for failure. So here is the truth about social media. Facebook is putting you all on blast and we see you! Someone not as nice as I am will drag you through every mud puddle and oil slick whenever they get a chance to. If you really don't rock with me, just do me a favor and delete me, because if you are waiting for me to chase after you and beg for your support...it will never happen. I'm too busy focusing on my current supporters and positive endeavors, and I typically tend to #CarryOn. You should try it! #SNS​​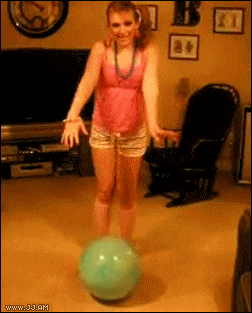 WE SEE YOU! & this is how you look when you are #petty and a liar...
Just let that hate and #PETTY go and #carryon. We would hate for you to continue to look foolish. I'm just trying to help.
@SimplyMinovet